Welcome to Patou Alpacas
The Coloured Alpaca Specialist.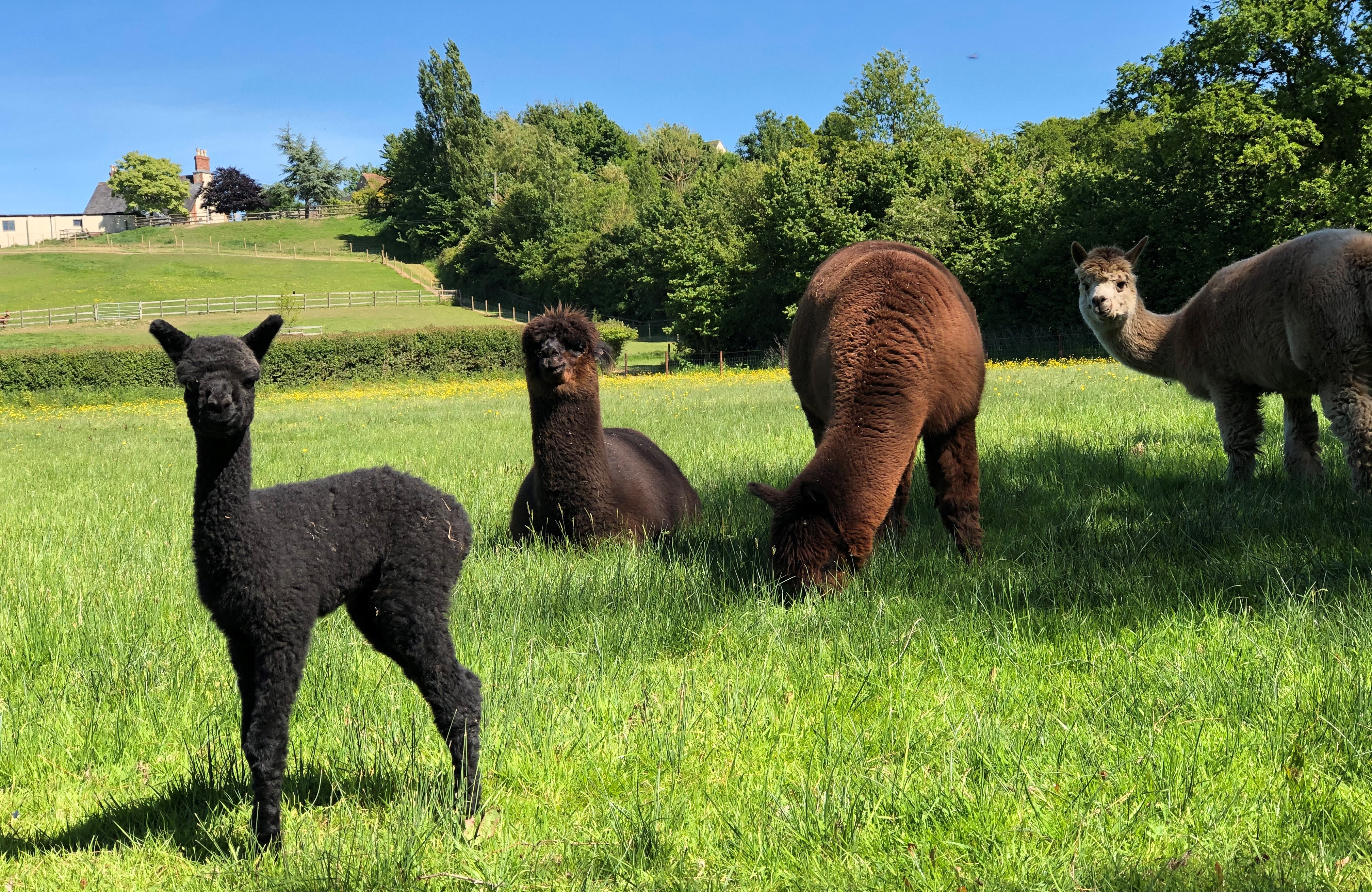 WE ARE NO LONGER OFFERING 'ALPACA EXPERIENCES'.
ALL VISITS FOR ANY REASON ARE BY APPOINTMENT ONLY PLEASE. THANK YOU.

Mark & Sue Steele, Patou Alpacas, Budleigh House Farm, West Buckland, Wellington, TA21 9LW.

Members of The British Alpaca Society
Patou Alpacas was formed with the purchase of three alpacas in January 2006 by Mark and Sue Steele.
Since then we have followed a breeding programme aimed at creating a herd of beautiful coloured alpacas with soft, fine, commercially viable fleeces.
We sell alpacas to new breeders, existing breeders and to like minded people who have some land and would like to own some alpacas as field pets.
We provide a full and comprehensive back up service to anyone buying alpacas from us as it is very important to us that animals from our herd go to great homes and are looked after properly. We only breed happy, healthy alpacas.
E-mail: mark@patoualpacas.com / Mobile: 0788 054 2260
Championship winning alpacas that are also part of the family.